Daddy's Girl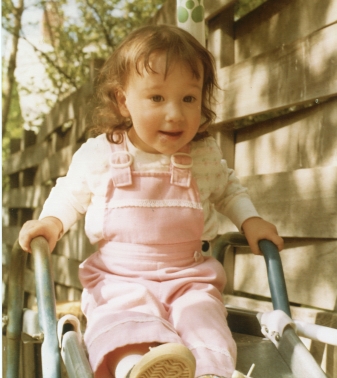 By Michael Schnabel
How does a young mother overcome an 8% chance of living to raise her newborn son?
In each persons life there are events that forever change their course. Twenty-seven year old Stephanie experienced two of these events in fourteen days; the birth of her only child and discovery that she has an eight percent chance of living. She is haunted by the thought that this baby will only know her through pictures, until she makes that her motivation to survive.
How does a father capture the courage and essence of his daughter to pass on to her newborn child? That is my challenge and gift to my grandson. This story is not about disease. It is about survival and how three generations of a family respond to crisis and form a team to overcome it. Stephanie's courage is fueled by her son's deep brown eyes and unconditional love. Her faith comes from the belief that something greater than ourselves provides what we need, when we need it. Daddy's Girl has emotion and humor, life and death, angels and private jets, but most of all it has love. Stephanie's example provides hope for others.
The voice of the story is intimate and complete as it draws from daily journal entries to capture the family's thoughts, emotions, and relationships. The entries capture very personal details as they happen. The journal quickly became more than somewhere to record facts, it became a confidant to share emotion, and somewhere to reflect on the impact the crisis has on the family. The journal is used as the foundation for writing Daddy's Girl.
Readers quickly relate to the characters, but not to the crisis they are facing. Mothers will feel Stephanie's fear of missing the everyday miracles a child brings to life and her renewed hope as she fights each close call. Fathers who raised their own Daddy's Girl will relate to a daughter's struggle. Husbands will experience the pain of a partner about to lose his wife and best friend. Parents will be reminded of the life and death lottery our children are thrown into and the endless possibilities a newborn brings to a family. This story is about the love of a close family and how they carry each other through this ordeal.
The newborn baby adds an element of pure emotion, provides the thread to tie the characters together, and gives his mother the ultimate reason to survive. This innocent child also creates an escape from a nightmare that each family member so desperately needs. The cold and cruel statistic that 92% of people afflicted with Stephanie's illness die within five years is systematically challenged as she takes ownership of her disease, relies on her faith, and slowly becomes a warrior.
The team is surprised how strong and consistent their faith remains during this five-year roller coaster. When things become unbearable, Stephanie simply gives it up to God. When things become the darkest, they are replaced with the best possible outcome.
Stephanie's parents each have over thirty years of medical background, helping them negotiate today's complex healthcare systems. They network with physicians, hospitals, and a pharmaceutical company sifting through top research centers to find a medical dream team with the experience and the right fit to save a loved one.
From finding the right medical professionals, to discovering the importance of faith and taking one day at a time, Stephanie and her team leave a path of hope, inspiration, and best practices others will enjoy and learn from. Life lessons are passed onto her child. The family desperately searched for a book to provide hope and guidance during their crisis. This is that book for others who are searching. It will tug at your heartstrings and maybe help you believe in miracles.